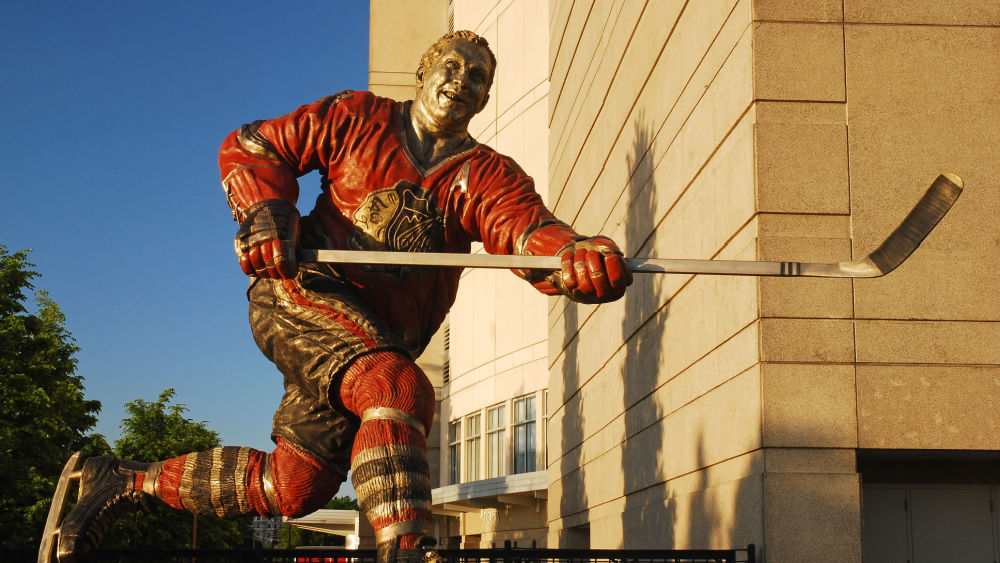 The NHL Alumni Association announced Monday that Chicago Blackhawks winger and Hockey Hall of Famer Bobby Hull has died at age 84. No cause of death was revealed.
The Blackhawks said in a statement: "The Chicago Blackhawks are saddened by the passing of Blackhawks legend Bobby Hull, a superstar for our franchise between 1957 and 1972  Hull is part of an elite group of players who made a historic impact on our hockey club. The Golden Jet helped the Blackhawks win the 1961 Stanley Cup and delivered countless memories to our fans, whom he adored. Generations of Chicagoans were dazzled by Bobby's shooting prowess, skating skill and overall team leadership that led to 604 career goals, a franchise record that remains to this day. We send our deepest sympathies to the Hull family."
Nicknamed 'The Golden Jet', Hull spent 15 of his 17 NHL seasons with the Blackhawks and registered 604 goals and 549 assists in that time. The star winger was also a three-time Art Ross Trophy winner, won the Hart Trophy in back-to-back seasons (1964-65 and 1965-66), and was elected to 10 All-Star Games. Hull also helped the Blackhawks win the Stanley Cup during the 1960-61 season, defeating the Detroit Red Wings in six games. He was the first player in NHL history to score more than 50 goals in a single season, scoring 54 goals during the 1965-66 season.
Hull announced his retirement during the 1978-79 season, but returned the following season after the WHA merged with the NHL. He appeared in 18 games for the Winnipeg Jets during the 1979-80 campaign then was traded to the Hartford Whalers, where he played nine games before retiring for the final time. He was inducted into the Hockey Hall of Fame in 1983, and had his No. 9 jersey retired by the Blackhawks in that very same year.
Editorial credit: James Kirkikis / Shutterstock.com