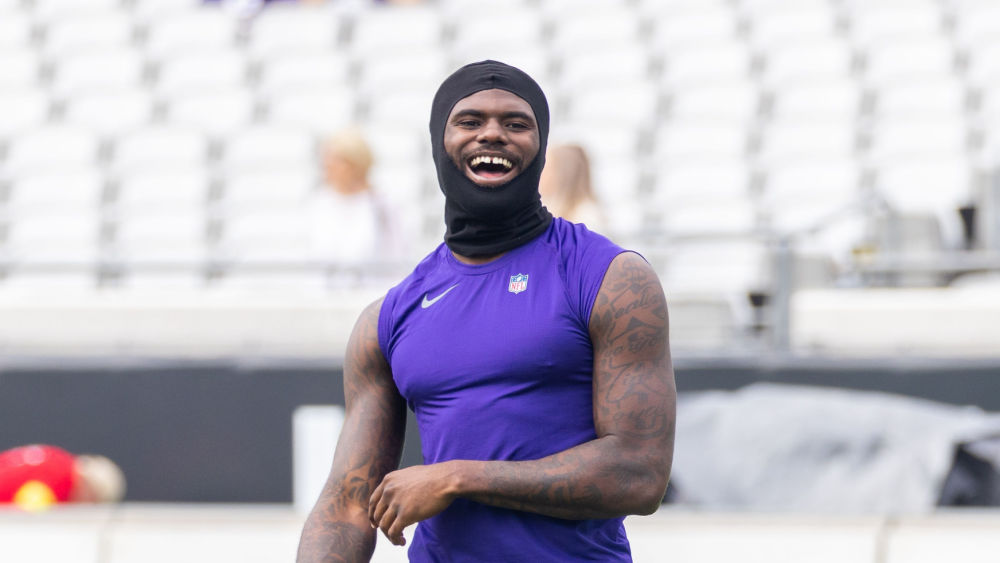 The NFL announced Tuesday that Baltimore Ravens quarterback Tyler Huntley — who threw just two touchdown passes in 2022 — was selected to the 2023 Pro Bowl. Quarterbacks Trevor Lawrence and Derek Carr also were selected. Huntley, initially a fourth alternate for the AFC roster, will replace Buffalo Bills quarterback Josh Allen, who has an elbow injury. Huntley completed 67% of his throws for 658 yards, two scores and three interceptions in six appearances this season. He went 2-2 as a regular-season starter, replacing Lamar Jackson after he sustained a knee injury. Huntley also threw two touchdown passes in the Ravens' wild-card loss to the Cincinnati Bengals.
QB Patrick Mahomes of the Kansas City Chiefs will not be participating in the Pro Bowl because his team will be preparing for Super Bowl LVII; and Cincinnati Bengals quarterback Joe Burrow, who also made the team as a backup, also is not expected to participate. Lawrence was added to the roster as a replacement for Mahomes, and Carr also was added to the roster as a replacement for Burrow.
Jared Goff of the Detroit Lions will replace Philadelphia Eagles quarterback Jalen Hurts on the NFC roster, since Hurts will also be preparing for Super Bowl LVII. Eagles WR A.J. Brown, guard Landon Dickerson, OT Lane Johnson, center Jason Kelce, pass rusher Haason Reddick, RB Miles Sanders and CB Darius Slay will also miss the Pro Bowl due to Super Bowl prep.
The flag football style game will be played Feb. 5 at Allegiant Stadium in Las Vegas. Super Bowl LVII will kick off at 6:30 p.m. EST Feb. 12.
Editorial credit: April Visuals / Shutterstock.com