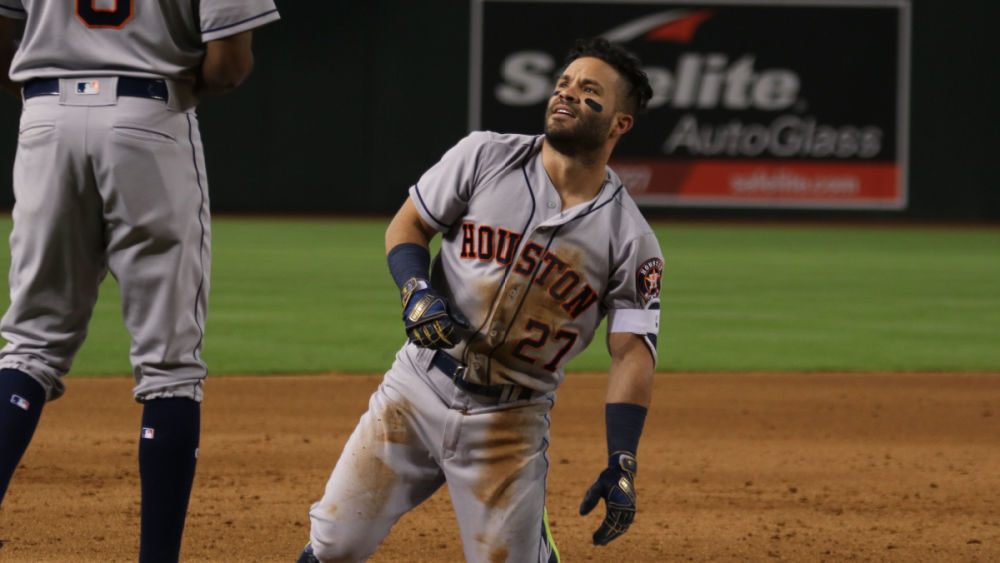 All-Star second baseman for the Houston Astros, Jose Altuve, has suffered a fractured right thumb at the World Baseball Classic and will require surgery, which will sideline him indefinitely.
A day after Altuve was hit by a pitch from reliever Daniel Bard in the fifth inning of Venezuela's 9-7 quarter-final loss to the United States, Astros general manager Dana Brown revealed the severity of the injury on Sunday. The organization said that Altuve will undergo surgery in the coming days, and they will then determine a prognosis for him. There is no official timeline for when he will return, but it has been reported that similar injuries have sidelined players for eight-to-10 weeks.
The 32-year-old Altuve is coming off his eighth All-Star season. The second baseman helped the Astros win the 2022 World Series, hit it g .300 with 28 home runs, 39 doubles, 18 steals and 103 runs while earning his sixth Silver Slugger Award and finishing fifth in AL MVP voting. In 2017, he won the AL MVP – the same year he helped the Astros win the franchise's first World Series championship. Among active players, Altuve ranks seventh in hits (1,935), eighth in doubles (379) and 12th in runs (986).
Editorial credit: Keeton Gale / Shutterstock.com