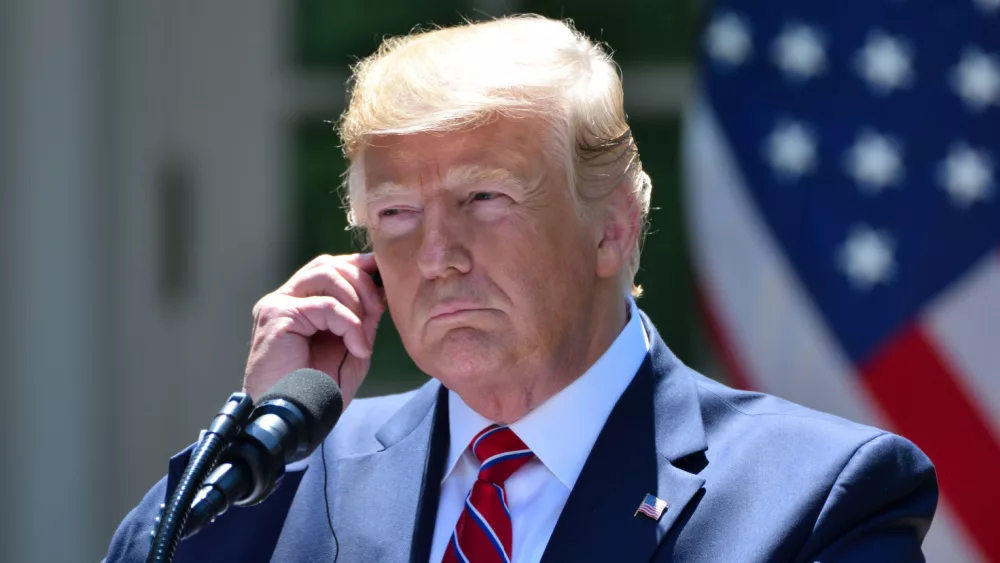 A federal grand jury has indicted former President Donald Trump on seven criminal charges in connection with his mishandling of more than 100 classified documents that were discovered last year at his Mar-a-Lago resort in Florida.
The new charges make Trump, who was twice-impeached, the first former president to face federal criminal charges. The nature of the charges were first reported by The New York Times, with sources noting that seven charges don't necessarily mean seven counts, as multiple counts can be associated with each charge.
Trump said on Thursday night that his attorneys were informed that he has been indicted in the special counsel's investigation into his handling of classified documents. Trump has denied doing anything wrong, rebuffing allegations that he mishandled classified documents by claiming that he had already declassified them. Trump posted his social media platform, Truth Social: "The corrupt Biden Administration has informed my attorneys that I have been Indicted, seemingly over the Boxes Hoax, even though Joe Biden has 1850 Boxes at the University of Delaware, additional Boxes in Chinatown, D.C., with even more Boxes at the University of Pennsylvania, and documents strewn all over his garage floor where he parks his Corvette, and which is "secured" by only a garage door that is paper thin, and open much of the time." 
Minutes after his post, Trump sent out a fundraising appeal citing the charges, asking supporters to 'make a contribution to peacefully stand' with him: "The Biden-appointed Special Counsel has INDICTED me in yet another witch hunt regarding documents that I had the RIGHT to declassify as President of the United States."   Trump later posted a four-minute video, saying in part: "I'm an innocent person. I did nothing wrong. And we will fight this out just like we've been fighting for seven years. It would be wonderful if we could devote our full time to making America great again."
The White House declined to comment on the Trump indictment. Secret Service officials said its personnel will meet with Trump's team Friday to begin security and logistics planning related to his court appearance Tuesday afternoon.
Editorial credit: Evan El-Amin / Shutterstock.com