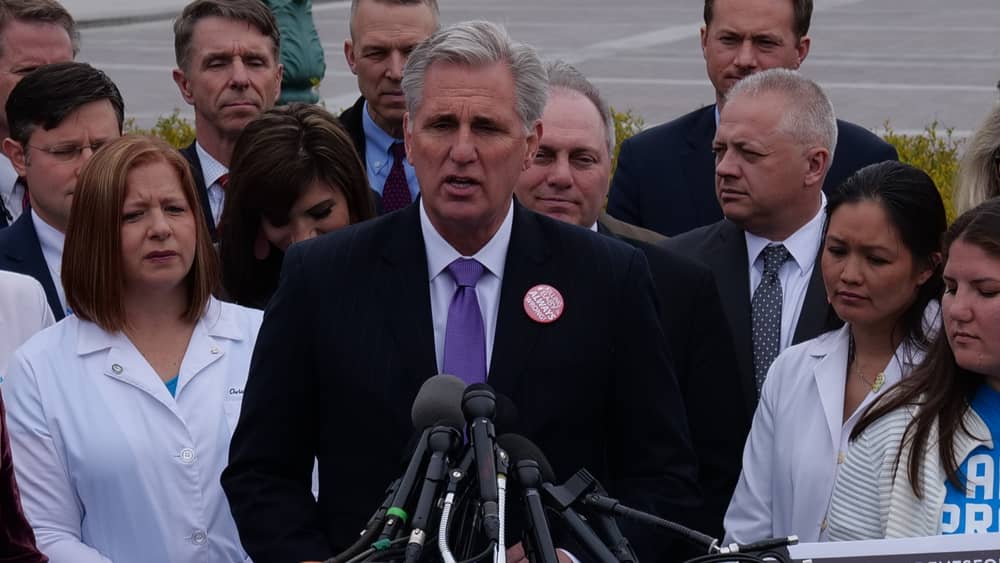 On Tuesday, House Minority Leader Kevin McCarthy announced his opposition to legislation that would establish a bipartisan commission to investigate the January 6 attack on the U.S. Capitol. Democratic Congressman Bennie Thompson and Republican Congressman John Katko, respectively the chair and ranking member of the House Homeland Security Committee, reached a deal late last week on legislation to create a bipartisan commission. The panel would be evenly divided between members appointed by Democrats and Republicans and give the GOP-appointed commissioners veto power over any subpoena.
In a statement announcing his opposition to the bill, McCarthy claimed that it "is drafted in such a way that could interfere with and ultimately undermine" other congressional investigations and federal prosecutions of the alleged rioters, adding,"Given the political misdirections that have marred this process, given the now duplicative and potentially counterproductive nature of this effort, and given the speaker's shortsighted scope that does not examine interrelated forms of political violence in America, I cannot support this legislation."
The White House said President Biden supports the legislation, noting in a statement that the country "deserves such a full and fair accounting to prevent future violence and strengthen the security and resilience of our democratic institutions." The president also came out in favor of a $1.5 billion supplemental spending bill to bolster security at the Capitol.
Editorial credit: Jerome460 / Shutterstock.com